Carnival
Groups
The comparsas, murgas, artifacts and minor groups put the heart, the motor and the feeling to the Badajoz Carnival
Come live it
The Badajoz Carnival is one of the best and most popular and participatory of those held in Spain. Declared "Fiesta of International Tourist Interest" by the Secretary of State for Tourism.
With more than 40 years of history, it is one of those that receives more visitors, both from Spain and from neighboring Portugal and around the world.
Experience it

Latest news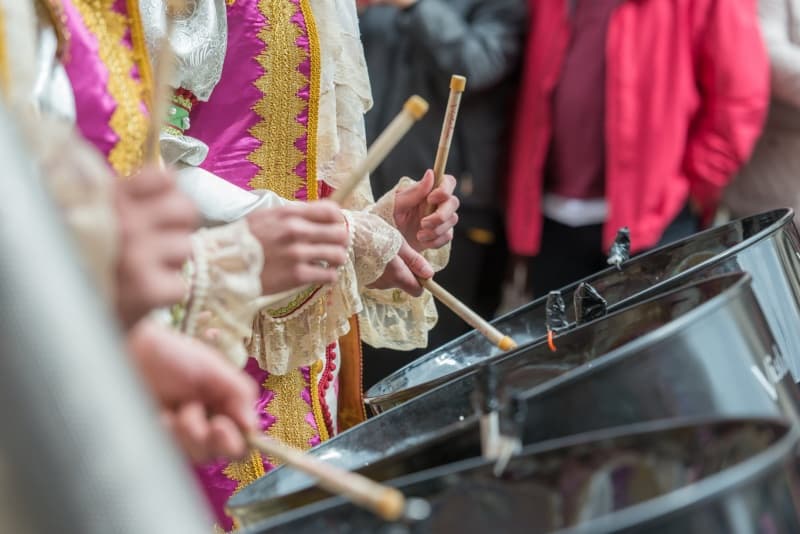 Sábado 19 de febrero a las 21 horas (aforo limitado) en Ifeba Actuación de Umsuka Imbali, Vaiven, Infectos Acelerados, Cambalada, Moracantana y Valkerai
Leer más »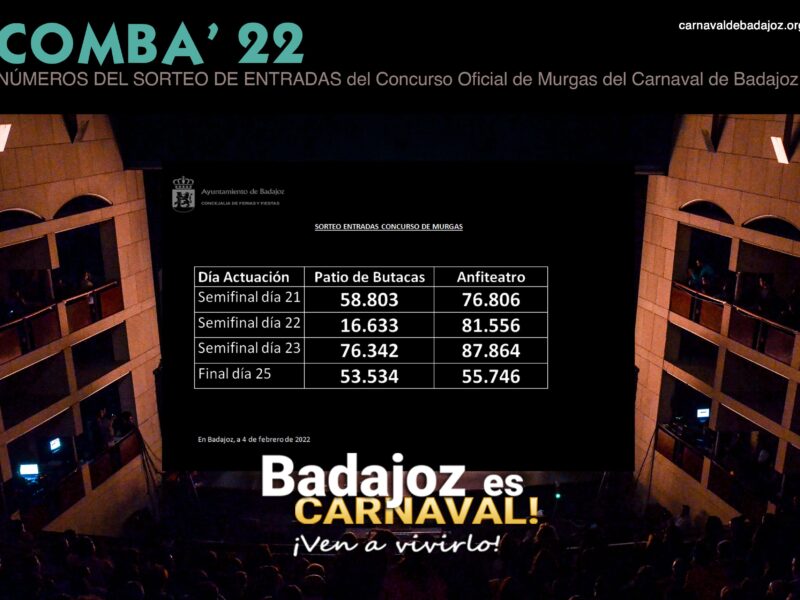 Check your numbers here You will be able to see the numbers that have been selected in the drawing in GREEN color next to the locations that correspond to you.
Leer más »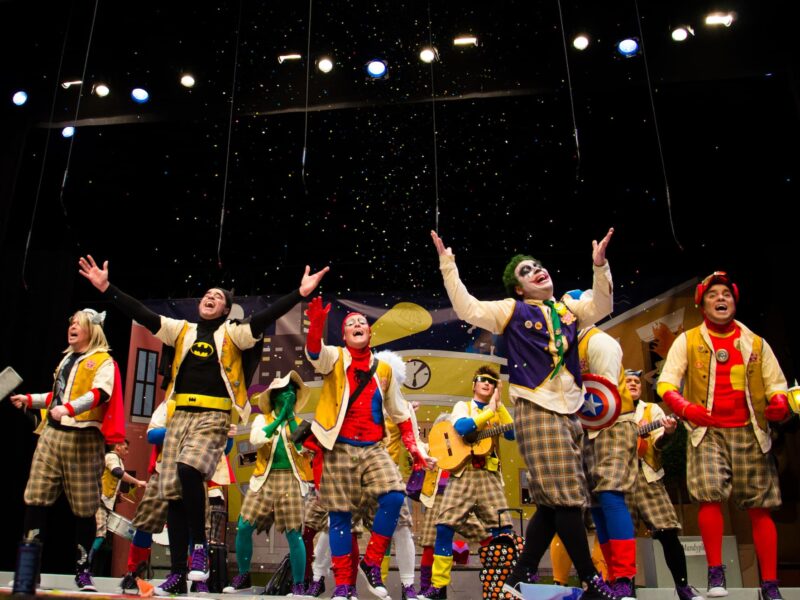 Tomorrow Friday at 12 pm will be held the draw for the numbers of the tickets for the Contest of Murgas in the Department of Fairs and Festivals. It will
Leer más »