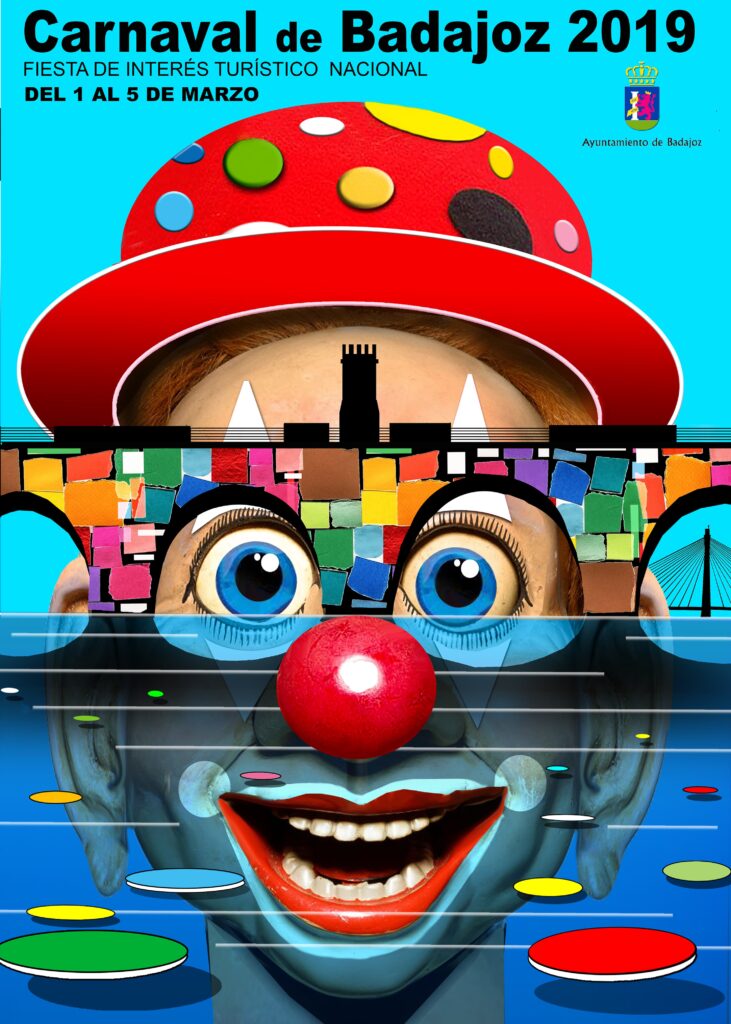 Illusion for Carnival
One more year we open our most beloved trunk. Full of sequins, colors, masks, laughter and memories. That trunk that has made us happy for so long and that year after year gives us the same illusion and magic. We welcome Don Carnal to this very special Carnival. To the Carnival of Badajoz. Unique. Different. Full of nuances and sensations. The emotion that unites an entire city around a passion that lasts all year long.
Our Carnival is special. It is a child who is disguising himself for the first time. It is a group of friends who see their murga on the stage of the theater with their lyrics and guitars. It is a troupe with its music, dances and dedication. Badajoz in Carnival is illusion, joy and effort.
Carnival makes our city bigger, it makes us unique, it allows us to transcend. Everything has allowed us to hold the Title of Festival of National Tourist Interest. A recognition that makes us all proud because it makes us all protagonists and it is the merit of all. We have one of the best carnivals in Spain, and that is thanks to our carnivals, our people who, even without being part of any murga or comparsa, dress up or not to participate in a universal party. They, the people of Badajoz, all of us, are the ones who welcome tourists and visitors of all kinds to this wonderful party who enjoy these days as people from Badajoz who live Carnival as if they had been doing it like that all their lives. Together they fill the streets with music, colors, joy and dance. One and the other are the ones who enjoy and make us enjoy the parade of comparsas and artifacts, the children's parade, the proclamation, the performances in the street and in the theater, the costume contest and the burial of the sardine. Five days of festivities specially marked in the calendar of our city, which turn the city into a great disguise, a great party for young and old.
The troupes and tourists are already sounding, let's enjoy Carnival 2019 with the same enthusiasm as always and with more passion than ever.
Francisco Javier Fragoso Martínez
Mayor of Badajoz
More information on Badajoz City Council website.