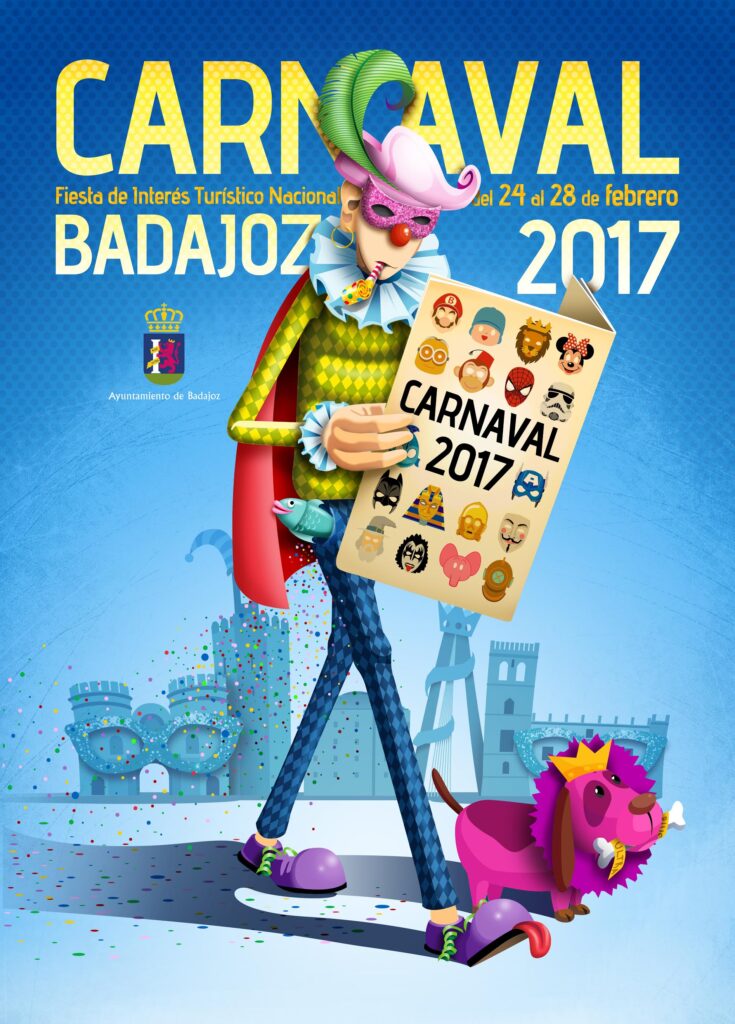 More Carnival than ever
I have the feeling that in 2017 we are facing a party that is more Carnival than ever. To begin with, and I know that it is only an anecdote of the calendar, but it also has its importance, this year Carnival falls, as almost always, in its month, in February. February is carnival. February is more Carnival, we are more carnival, because it is the month of masks and disguises, feathers and sequins, drums and guitars, spectacular hats and turutas, comparsas and the murgas. February is, par excellence, the month of Carnival and this year we have a whole month to think and live a party that is more than
Badajoz.
And here lies another not inconsiderable circumstance: the Badajoz Carnival in 2017 is a Carnival that has already embarked on the path towards its international projection. We are the Carnival of Badajoz, yes, we have been for five years in Extremadura and a good part of the geography of Portugal, from our city to Lisbon and, now, we are, a little more, although it is still incipient, but with the Enough presence to be proud of the party, Cologne, Macau, Melbourne or Nice. The Badajoz Carnival transcends borders with its own voice, with a different style, with some signs of identity acquired from history, tradition and the participation of the people.
And we are, finally, more Carnival than ever because carnival activities multiply. We return to a very interesting growing costume contest, we have a children's and youth contest with spectacular participation figures and the parade of comparsas will beat all records. It is to feel, all of us, satisfied with a party that moves and moves us, of a party that unites and brings together, of a party that projects us outwards but also fills us who each year have been living it with the same passion of forever.
I hope and wish that the Badajoz Carnival 2017 will be, one more year, an appointment of color, music, fun, integration and participation.
Badajoz Carnival
National Tourist Interest
From February 24 to 28 Francisco J. Fragoso Martínez
Mayor of Badajoz
More information on Badajoz City Council website.