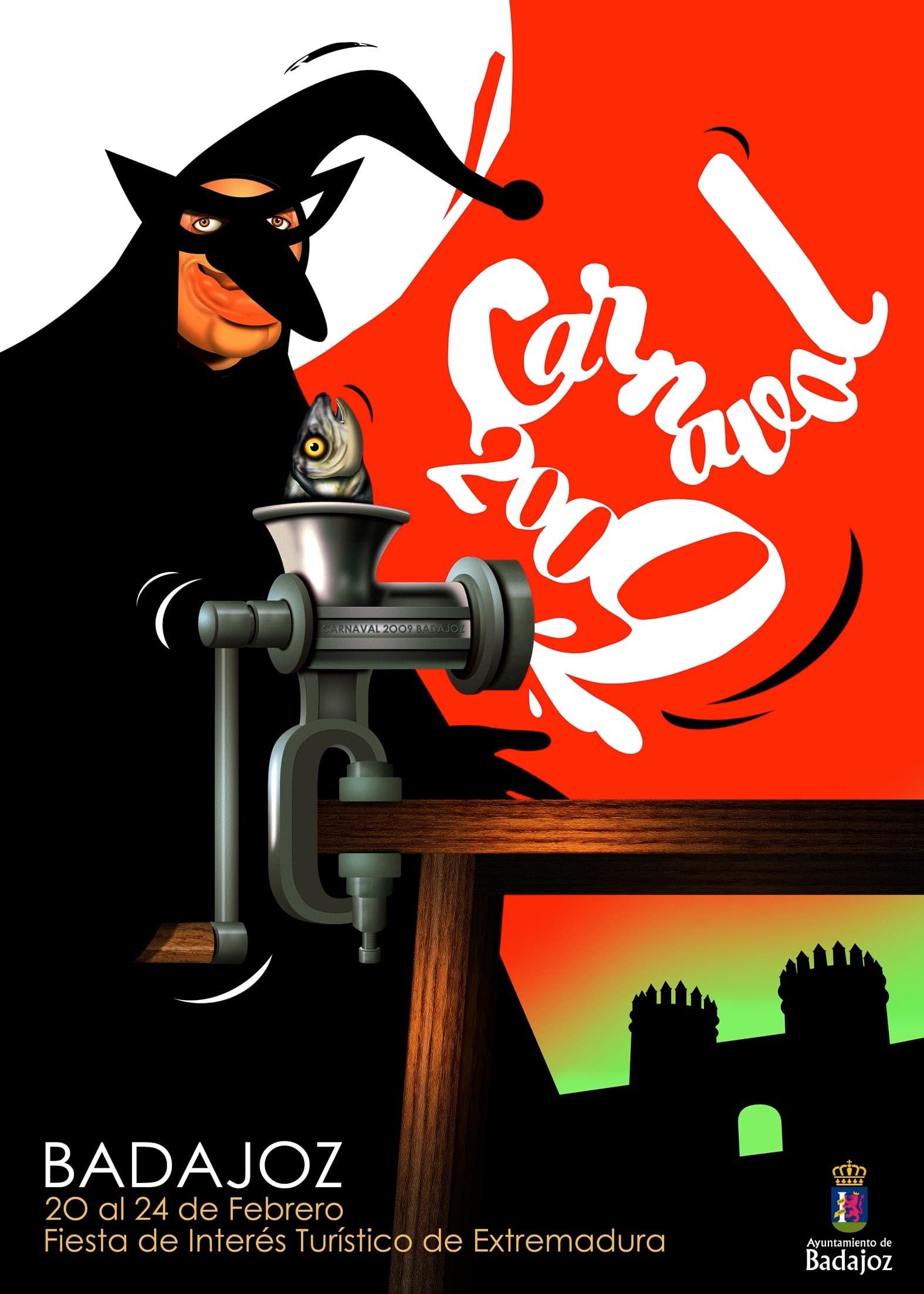 Badajoz is a carnival city. A city that knows how to live all year round as Carnival. A city that creates like no one else a Carnival atmosphere that is lived and felt from Ash Wednesday until Carnival Friday. In other words, a whole year of creating lyrics, modulating voices, rehearsing choreography and imagining costumes.
Then, from Friday to Tuesday, passion is unleashed, joy overflows, the people, owner and lord of the party, insist on living Carnival to the fullest, on exploiting everywhere that desire for jokes and fun, those expressive desires to carry out the virtual ancestral. There are five days of unlimited parties, five days of street and night, color and music, dance and heat.
Because February, despite the cold, heats up with the Carnival and the party. Badajoz shows, with the color of the party and the party at high temperatures, that it is a welcoming, hospitable, friendly city that knows how to have fun like no one else and spread fun to others.
They say that this will be the Carnival of the crisis, but we are not going to live a party in crisis. Simply because the men and women of Badajoz, the young and old who founded the festival, refound it, maintain it and consolidate it, are capable of recovering from adversity, crisis and designing unique and original carnivals.
Badajoz lives its big party, its most peculiar party, everyone's party. Nobody feels outside, stranger or lost. Our party is the party of the meeting, the party where everyone feels at home. Or better. This was the objective of the carnival men of centuries ago, the purpose of those of us who witnessed the start of the carnival of the early eighties and the hope of how many have contributed to its greatness in the eighties, nineties and two thousand. .
Everyone has their own vision of the party, but Carnival belongs to everyone and for everyone.
Let it not decay! Enjoy everyone!
Miguel A. Celdrán Matute
Mayor of Badajoz
More information on Badajoz City Council website.