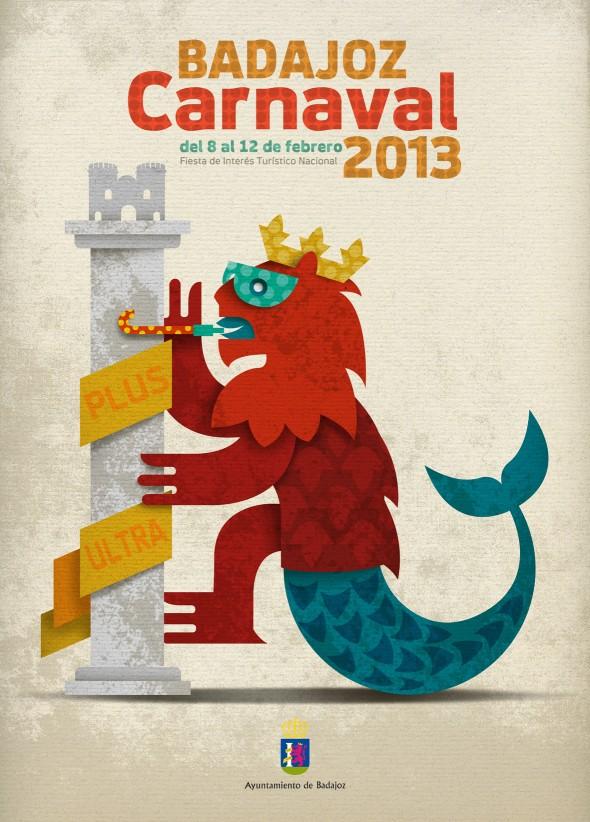 Carnival open
The Badajoz Carnival reaches its 2013 edition with all the force, with all the intensity and with all the illusion of always. It is a Carnival that is renewed but that continues to offer the best of itself: its identity, its tradition, its style and its way of being. It is a Carnival that, fleeing from clichés and redundancies, adapts to modernity without forgetting its essences, those that parents were able to transmit to their children and that children are already infecting their grandchildren. It is a Carnival for family and friends, for visitors and those at home, a party with so many nuances that everyone likes, that no one is left indifferent.
The big festival of Badajoz recovers Badajoz in the middle of the harsh winter and the inevitable January slope, it recovers the entire city, its people, those who visit us, so that they can participate in its passion, its fun, its debauchery and their desire to break ancient rules and enter into a healthy and open fun. Because there are many peculiarities that distinguish the Badajoz Carnival but, in my view, one stands out: the fact of being a party, a meeting, an event, an event, in addition to being extraordinary, open. We are facing an activity where no one feels strange, where everyone can experience the same warmth, the same laugh, the same emotions. The Badajoz Carnival is an open party because we Badajocenses are open, because our city is open. There are no doors here for anyone. Everything is facilities. Everything is hospitality. The Carnival, then, responds to the hallmarks of the city itself and its history. We are an open city and our party, our Carnival, is open. With all that that implies: in Badajoz there are no strangers but friends, there are no distances but proximity, there are no disagreements but generous greetings and greetings.
The Badajoz Carnival comes to 2013 with enthusiasm and enthusiasm. The desire to surprise, to amuse and to forget months of cold and crisis to transform them into days of costumes and dancing, of murgas and comparsas, of crowded streets and squares, making Badajoz an authentic disguise.
Miguel A. Celdrán Matute
Mayor of Badajoz
More information on Badajoz City Council website.